Home
ANDREY A. KONOPLYANIK, Dr. of Science, Professor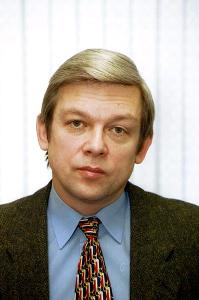 Andrey A. Konoplyanik is an energy economist by background (major professional areas - energy economics, evolution of international energy markets, energy & investment legislation, energy financing). He graduated from and received his PhD (in 1978) and Dr. of Science (in 1995) in international energy economics from Moscow-based State University of Management and Professor's degree (in 2012) from the Russian Gubkin State Oil & Gas University at the Chair "International Oil & Gas Business".

In late 70's and through 80's he researched international energy issues in the Institute of World Economy & International Relations, USSR Academy of Sciences (IMEMO). In 1990-91 he worked as a chief specialist in the USSR State Planning Committee (Gosplan) in the division of market analysis, department of foreign economic relations.

From 1991 to 1993 Prof. Konoplyanik served as Deputy Minister of Fuel and Energy of Russia with particular responsibility for external economic relations and direct foreign investments.

In 1996-1999 Prof. Konoplyanik worked as an Executive Director of the Russian Bank for Reconstruction and Development. In 1999 he created and until early 2002 was the President of the Moscow-based Energy and Investment Policy and Project Financing Development Foundation. In that capacity, and as a non-staff Adviser to the Russian Ministry of Energy, he has contributed to the drafting of the Russian Energy Strategy to 2020. Since 1993 till 2002 he has also worked as a non-staff Adviser to the Deputy Prime-Minister E.Gaidar, a number of Ministries in the Russian government (Fuel & Energy, Economy, Finance) and to the Russian State Duma (Committees on economic policy and on natural resources), where he headed the drafting group preparing investment-friendly legislation on Production Sharing Agreements. From 1997 till 2002 he was also a visiting lecturing professor on international energy markets in the State University of Management, Moscow.

From March 2002 till May 2008 Prof. Konoplyanik served as Deputy Secretary General of the Energy Charter Secretariat in Brussels, Belgium.

After returning back to Moscow worked as an Adviser to the Board, GPB Neftegas Services B.V., Moscow branch, and a Consultant to the Board, Gazprombank, Russia, then he was Director for energy markets regulation and project leader in Foundation "Institute for Energy and Finance". Since January 2013 he is an Adviser to Director General of Gazprom export LLC.

Since October 2008 he is also a visiting lecturing professor at the Chair "International Oil and Gas Business", Russian State Gubkin Oil and Gas University, with his special course on evolution of international oil and gas markets and instruments of investment protection & stimulation in energy.

Prof. Konoplyanik is a Honorary fellow at the Centre for Energy, Petroleum and Mineral Law & Policy, University of Dundee (Scotland, UK), and is a member of the IBA, IAEE and AIPN, member of the Editorial Boards of the journals "Neft Rossii (Oil of Russia)", "Energy Strategy Reviews", associate editor of "Oil, Gas & Energy Law (OGEL)" journal. He published more than 500 articles on energy issues both in the USSR/Russia and abroad, and participated in around 70 monographs, incl. 14 individual ones. He is a frequent speaker at international energy conferences.

Detailed professional biography of Prof. konoplyanik is presented here.
Publications of Prof. Konoplyanik is presented:
- monographs here,
- articles here.
Presentations of Prof. Konoplyanik are presented here.
Interviews of Prof. Konoplyanik are presented here.

Contact information:

E-mail: andrey@konoplyanik.ru

New Inputs
27.03.2018
Articles
Оценка эффективности применения Третьего энергопакета Евросоюза и проект Еврокомиссии Quo Vadis. // «Газовая промышленность», спецвыпуск №4 (75), 2017, с. 36-46.

Что день грядущий готовит российскому газу в Европе? (проект Еврокомиссии Quo Vadis: оценка эффективности Третьего энергопакета ЕС в газе или техзадание для новой Еврокомиссии на Четвертый энергопакет для газа с антироссийским уклоном?) // «Газинформ», №4 (58), 2017, с.5-13.

Quo Vadis: оценка эффективности Третьего энергопакета ЕС или подготовка новой «линии Керзона»? // «Нефть, газ и право», 2017, №4, с. 42-53; №5, с.47-56; №6, с. ….


Presentations
Стратегия России на рынке СПГ: прошлое, настоящее и будущее (приглашение к дискуссии: тезисы) // Выступление на Третьем Газовом Диалоге Сколково «Стратегия России на рынке СПГ», Энергетический Центр Московской школы управления СКОЛКОВО, Москва, 13 марта 2018 г.

Introductory remarks for the panel "Latest plans and prospects for pipelines", Session "Future scenarios for oil and gas in Russia and CIS" // Presentation at the International Petroleum Week Conference "Re-engineering the oil and gas operating models: an industry in transition", London, UK, February 22, 2018

"To new paradigm of international energy development, Russia, EU and ECT." // Inaugural presentation on the occasion of Honorary Professor's graduation, Centre for Energy Law, University of Aberdeen, Scotland, UK, February 16, 2018.


TV/Radio Interviews and Comments
24.01.2018: Участие в серии диалогов о том, как будет развиваться нефтегазовый бизнес в России и в мире, в рамках ток-шоу "Неизвестная планета" на "Радио России" (продолжение). Видео на YouTube.
24.01.2018: В Давосе обсудили значение нефтедобывающих стран с точкизрения мировой политики - ТВ "Россия 24". Видео на YouTube.
Участие в серии диалогов о том, как будет развиваться нефтегазовый бизнес в России и в мире, в рамках ток-шоу «Неизвестная планета» на «Радио России:
21.09.2017: Человеческая цивилизация: жизнь после нефти и газа
28.09.2017: «Как государство богатеет, и почему не нужно золота ему, когда простой продукт имеет..."
23.11.2017: Андрей Конопляник: "зелёная энергетика" - дело отдалённого будущего
07.12.2017: Трамповская "America First" и "Газпром", "энергетическое оружие Кремля"
Monographies
"The (New) Political Economy of Oil and Gas: The Implications of the Changing Dominant Paradigm of International Energy Development" (Chapter 16, pp. 241-278) – in: "International Political Economy of Oil & Gas: Governing the Resources in a Changing Political, Regulatory and Business Contexts", Palgrave Macmillan, 2017, XXI+300 pp.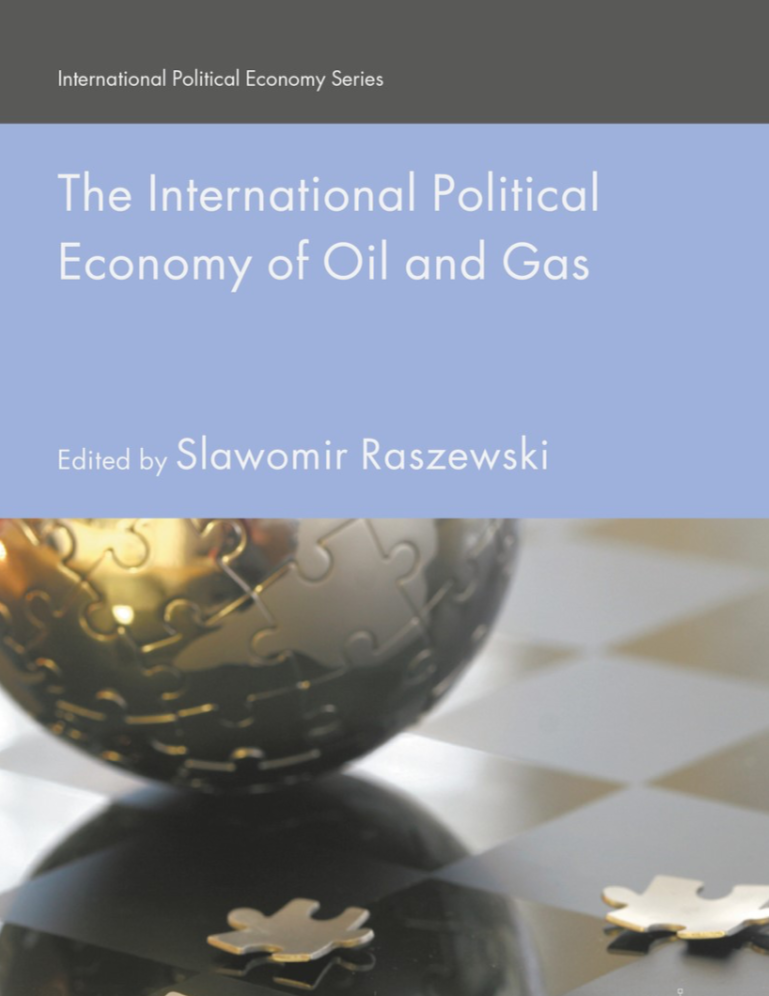 "The role of the ECT in EU-Russia energy relations" (Chapter 7, pp. 114-149) – in: "Research Handbook on EU Energy Law and Policy", Edward Elgar Publishing, 2017, 576 pp. Оглавление, Введение/краткое содержание глав.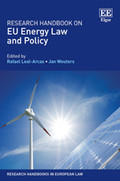 «Quo Vadis: оценка эффективности Третьего энергопакета ЕС или подготовка новой «линии Керзона»?» (с. 38-73); «О новой парадигме развития мировой энергетики, рисках и вызовах для России и мира» (с. 323-357) – в кн.: «Международная энергетическая конференция всероссийского открытого постоянно действующего научного семинара «Экономические проблемы энергетического комплекса (семинар А.С. Некрасова) – 2017»: Материалы конференции. М.: Анкил, 2017. 517 с. Стр. 3-6, Стр. 38-73, Стр. 323-357.